we help you sell your Texas home at the right price. We are here to review your home's value and guide you through the selling process.
If you are one of the many homeowners planning to sell a house in Texas, you don't always need to know everything about the process. If you are planning to do this yourself or FSBO (For Sale by Owner), we highly discourage you because it is often a long and complicated ordeal that most find very tedious and time-consuming.
So to make things easier for you, you need the help of an experienced professional like a real estate broker. Brokers are the perfect resource to help you sell your house or property through MLS and NTREIS.
Our professional real estate brokers guide you through the steps and hopefully answer questions like if you will need a real estate attorney? What are the steps in selling a house in Texas? How much is an agent commission? Can I sell my house if it is still under mortgage? This is just some of the information that we help our homeowners with.
If you're selling a home in Abilene, TX, or a more rural area like Weatherford or Stephenville, connect with our team today to get expert advice to sell your home in Texas.
The Hottest Properties In Texas
Our brokers specialize in selling properties here in Texas, but we also list and show them to buyers. Lately, horse properties for sale in Stephenville top our list, followed by homes in Abilene, then rural land.
If you're selling your home, we offer a home value estimate to help you get the best deal. Selling farm and equine properties are very profitable in Texas, so make sure you don't undersell your land and speak with one of our listing agents today!
we specialize in helping private sellers get top dollar for rural type homes and land in Texas. We value our great relationships with homeowners in Stephenville, Weatherford, Abilene and more. Our brokers take the time to professionally evaluate every acre and square foot of your property and get it sold quickly.
Contact our lead realtor,  to get an instant home-value estimate and a free home report.
we make sure you sell your home at the right price. We are here to go over your home's value and guide you through the selling process.
Helpful Information For Selling Property
Frequently Asked Questions
How To Sell A Home In Texas - Our Home Selling Process
Instead of reading another traditional blog article explaining the step-by-step process of selling your home, we can explain it in such a way that an owner can ask themselves some basic questions. We devised this procedure to provide a more practical approach, and hopefully home sellers can decide if they are truly ready to let go of their house. So, here are our considerations before selling a house in Texas.
Step 1 - Finding a Texas realtor - Why hire a real estate agent?
Figuratively, you can consider a broker as a "Real Estate Attorney/Lawyer" because he or she is an expert when it comes to real estate laws. A professional Texas real estate agent should possess all the knowledge regarding processes to help you in selling your home.
This is a list every homeowner should look into when hiring a realtor to sell a home:
Is the realtor licensed?
Does your agent have a good reputation?
Does your agent have highly-rated listings?
Number of successful transactions
How long has he/she been in the industry?
How many clients does he/she represent?
Does he/she allow the seller involvement during the sale?
Trustworthiness
Were there issues in sales before?
For those who do not know yet, and for transparency purposes, in a common real estate transaction, real estate agent commissions and fees can go up as high as 50% of the total selling cost. Sometimes, a broker can also receive 5-6% of the ending sales price of the house. Although real estate agents have different commissions, it is important to know this so that you will not be swindled in any way.
Step 2 When is the best time to sell your property in Texas?
Sale prices vary depending on the season. The crucial part of this step is performing a market analysis. Is it the right time to sell? How are sales at the moment? Is my sale price competitive during this time?
Understanding the current trends will aid you in taking advantage of a good opportunity. Also, the more information you have about your specific area, the better you'll be able to time the market. Your realtor should keep you updated about the best time to sell your home.
According to our research, two factors should be considered on the timing of a house sale, speed, and price. Surprisingly, for both categories, June came out on top. You can often finish a sale within 35 days and possibly earn as much as $300,000.
Step 3 Set Your Purchase Price
If you're selling a house, one of the most important decisions you'll make is how much to price it. Finding the perfect balance between assumptions and the current situation of the open market are factors in getting you an offer fast.
Agents should be able to help you understand the current conditions in your area and give you an estimate on how much you should price in selling a home. Target the local housing market and houses to see if the amount you set coincides with the current prices. If so, you can give a competitive cash offer to buyers who are in search of a home.
Never overprice as it might jeopardize everything. Set realistic figures. Always be honest about the real sale price and listing price of your home. Be truthful about your list price and share closing costs accordingly.
Important note: Make sure that you have paid all of your property taxes before proceeding to a home sale.
Step 4 Marketing and Advertising
Marketing and advertising is an important key to sell your house. You can post on social media "Home in Texas for Sale". The problem with this one is social media will only reach people limited to your social network.
The preferred method is to have it listed by a flat-fee MLS service. This has a bigger radius and targets specific areas. So when your house is listed, "Home in Texas for Sale" it would reach a broader audience. Listing your house on official avenues gives it a boost in advertising and marketing. Take note, however, that the listing agreement has an expiration date.
Once you run a successful marketing campaign, you need to make sure that your house is ready for viewers. Clean it up or if renovations are in order, go ahead and do so. Spruce it up and make it look brand new again.
So, you have buyers lining up and agents are contacting you. What do you do next? It would seem that you are nearing your goal but the truth is, you're not yet done. A potential offer will be forwarded to you. This is up for review and you have the option to send a counteroffer if the proposal is not to your liking.
However, this can be a long process until you finalize an agreement that results in a sales contract. A buyer can give his/her realtor to accept your counteroffer on his behalf. Just be sure that the buyer's agent name is checked on the box as confirmation of the delivery.
Having said that, you still have the right to refuse and ignore an offer. If you feel like the offer is too low, you can throw that offer away and entertain others. Yes, you heard it right! You can consider other offers.
Step 6 Inspections and Appraisal
An appraisal is a critical factor when selling a home. It provides an insight into the real market value of a property. This is usually done by a licensed home inspector.
It is the only basis a lender factors in when lending money. Sometimes, the buyer shells out money to pay as appraisal fees during the time of application. In rare cases, appraisal fees are added to the settlement statement and are paid during the closing process.
FYI, a seller does not have to necessarily implement repairs on their property. Homes are sold the way they are. But, this will entirely affect the real estate market value of your Texas home. Buyers may look for other options. So, sellers should make sure that their house is in tip-top shape when an inspection is done.
Step 7 Paperwork needed to sell your home or land
Texas state laws require full disclosure to the buyer before sealing the deal. Its primary role is to shed some light on existing issues that may negatively affect the value of a property.
Texas law is very strict about the disclosure of information regarding the state of the seller's home. What are the existing features e.g. AC Units, swimming pool, or even a satellite dish? It is important to reveal if these features have defects of any sort.
Also, you are required to reveal if there were problems before or if there were repairs in the past with regards to your home. Breakdown of damages and repairs, pest infestations, and many more are some of the things a buyer is eager to know before signing a deal.
Tons of paperwork are abounding when you sell a house. You can be familiar with some of them but it is always good to seek counsel from your lawyer or broker for more details. You might miss a thing or two so it is better to be sure.
Texas Real Estate Commission paperwork sellers should have on hand:
2 valid government-issued IDs
Copy of Purchase Agreement and Any Addendums
Closing Statement (executed by an escrow or title agent or title company).
Signed Deed
Bill of Sale
Affidavit of Title
Loan Payoff Information
HOA Forms and Guidelines
Survey Results or Survey Affidavits
Home Inspection Results
Proof of Repairs or Renovations
Home Warranty Information/Title Insurance
Copies of Relevant Wills, Trusts, or Power of Attorney Letters
Relevant Affidavits (Name Affidavits, Non-Foreign Affidavit Under IRC 1445, etc.)
Closing Disclosure (for certain seller concessions)
Correction Statement and Agreement
Texas Disclosure Form Types
Seller's Disclosure Notice
Lead-Based Paint Disclosure
Make sure that all of these forms are properly documented for validation purposes. If one of the forms is missing, you may have issues regarding the sale of your property. Pay the necessary fees for faster processing. If in doubt, contact your lawyer or broker for immediate guidance.
Note: A disclosure form should have detailed information regarding the upgrades or damages a property has gone through.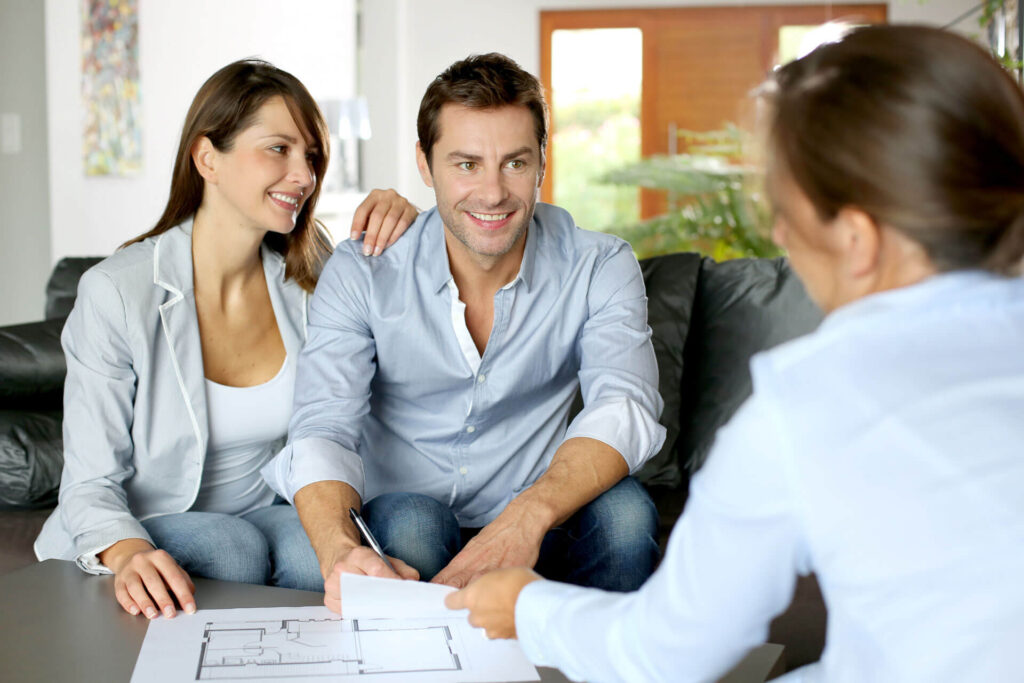 The closing procedures of selling houses may take a while. This transaction does not necessarily require the buyer or seller to be present. He or she can be represented by his legal counsel.
Since Texas is an escrow state, several steps happen and they are as follows:
The buyer's lender turns in all the necessary loan files to the escrow agent then the final closing time is recognized. The deed commences at the escrow, closing agent's office, or at the title company. Typically, the seller has dibs on signing the documents before the buyer.
The buyer will sign the hud-1 and final loan documents. The buyer secures the payment for the missing funds for the DP (down payment) and closing expenses to the escrow agent.
The deed goes into writing with the designated municipality and the deal is finished. The buyer gets the home keys and becomes a legit owner of the property.